Product ID : 3332
Manufacturer: Staton-Inc
Description
Building 3. Staton Inc CNC Machine Shop.

We added a 3rd over head door and more space for Staton Inc Machining Services that includes a 600 AMP 208 three phase service.

We add new CNC machines as we need them.

Yes, we manufacture a very large part of what we sell right here in OKLAHOMA CITY, USA.

The only way to keep the High quality is to make it yourself.

We have the control of our products, most other companies in our business cannot say this.

Customers ask what equipment and building space we have, so here is a listing of some of the equipment we have in house.

This item is not for sale.
Products You May Like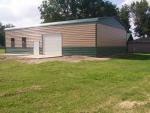 Product ID : 3330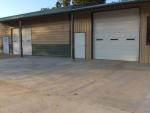 Product ID : 3331